Click here for the latest news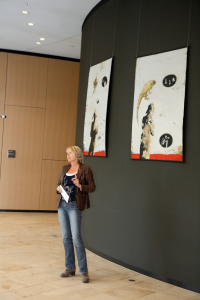 I will spend three weeks working every day in Leuwarden for the project. One week I need for research, photos and conversations. Two weeks I need for the paintings.
I am a painter and I paint with acrylic colors on rubber, not on canvas. My idea for Leeuwarden is to get in contact with kids of different nations.
An open minded society begins with education. For this reason I would like to visit schools and portray children who are friends with children of other cultures.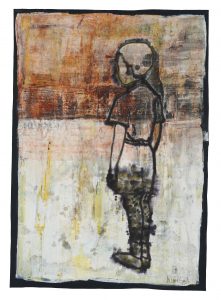 I will take pictures of some girls and boys, standing together side by side. After that I will begin to transform the photographs on my paintings. The result will show the children anonymously, details of the facial features will be not recognizable. What is important to me is the posture, it reflects their mutual relationship.
The paintings should be so large that they allow the presentation of children in their real size.
I expect to be able to complete at least three large-format rubber paintings, ca. 150 x 178 cm. For the project, I will take  numerous of videos, photos and sketches of Leeuwarden. I would like to summarize these documents in a sketchbook.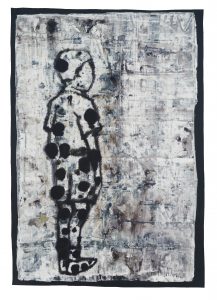 Visitors in my temporary studio in Leeuwarden are welcome!