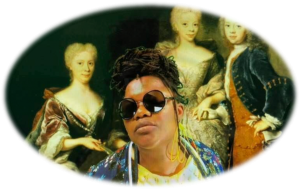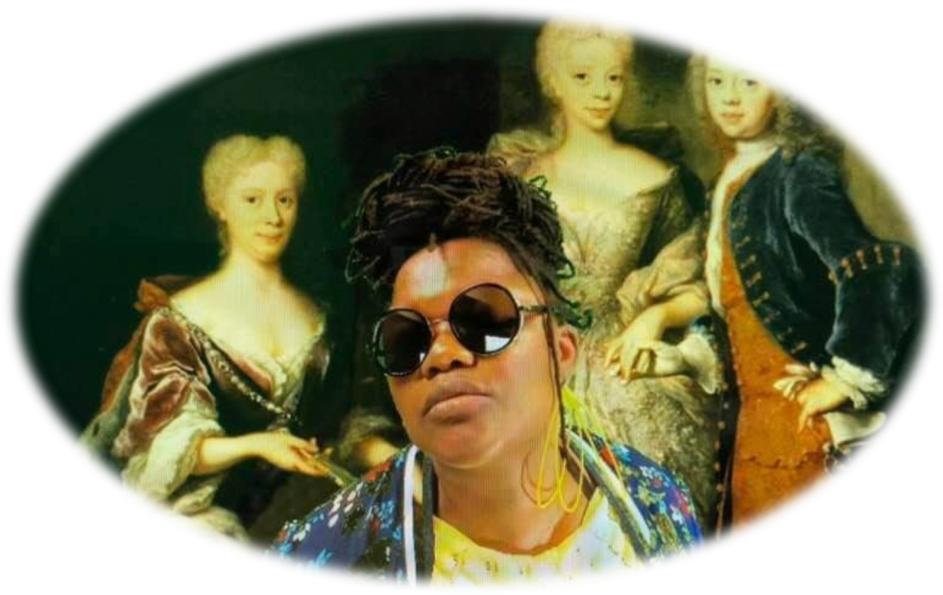 Click here for the latest news
Plagued by the human condition, Sithabile's work, both as an artist and a cultural producer, is a search for Ubuntu, the essence of being human. With a strong
convicfion that a "person is a person through the recognition of others, Sithabile through her work, constantly questions, "what makes us human?".
Her works deal with issues of self, belonging, narration and collective memory. She is interested in investigating complexities associated with place, "societal norms", rituals, traditions, and taboos, in relation to how societies remember and the role of narratives in historical consciousness on the one hand and representation in cross-cultural interaction. Her current work is focused on the institution and decay of society by starting at the self. She is particularly investigating "Traditions that Matter" with her project called "Raising Monsters". When she lived in Zimbabwe, her work then focused on human rights, women and their place in society. Migrating to the Netherlands brought about many challenges that created a huge shiR in her work and subject. This led to her becoming the subject of investigation, aggravated by a search for belonging that came as a result of loss of place. This shiR brought with it 2 projects that would influence her artistic practice, the project "Living in the Diaspora", which reflected the darkest point in her life and a major project entitled: "Footsteps of Change" – that led to her being exiled. The impact of her exile, which included Sithabile not being allowed to exhibit in major international exhibitions as a Zimbabwean affected for a few years her ability to create work due to fear. The intervention of the former President of AICA, Yacouba Konate who addressed censorship and its impact on Sithabile at Palais du Tokyo, made it possible for Sithabile, to create again. Sithabile, a Philanthropist, Cultural producer, Curator, Designer, Art collector and Artist has had numerous exhibitions, and residencies in Europe, Latin America and Africa. Her works are collected world-wide with her major commission at Kelvingrove Museums and Galleries, officially opened by her Majesty the Queen of England. The installation, and only piece from Southern Africa for the Museum collection, is displayed alongside Picasso, Rembrandt and Dali, in Glasgow, Scotland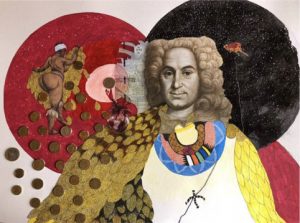 Aside her artistic work, Sithabile is very active in the art world, with her foundation Thamgidi – which celebrates 12 years of existence in supporting the arts, through residency programs and partnerships with Dakar biennale, Africa Centre, ResArtis and Cite des Arts just to mention a few. Sithabile is also the Producer and Artistic Director of a major art colony – IFAA Art Plaborm, that facilitates inter-disciplinary and cross-cultural collaborations that respond to the current state of our world, with the specific focus on Social and Environmental degradation. Since 2015, Sithabile has been working on a major 10 year IFAA Project entitled: "Looking into the Future, Our World, Our Common Home" For Sithabile, Culture is the key and missing link in addressing and resolving the urgent global challenges. It is due to this that she organizes inter-disciplinary projects that bring participants from different sectors and creators from across the globe, to share and exchange knowledge across cultures. In 2016, IFAA was nominated for the TEDxAmsterdam Prize. Though IFAA, Sithabile Co-produced and Curated the 1st edition of Yango biennale in Congo DRC. She is also the producer of Art, Books en Wine.
Her engagement in the arts included among others the following positions; being former Secretary General ResArtis, 2009 advisory Board member of the GeldersBalkon (Museum of Modern Art in Arnhem), 2008 President of the Jury at the Dakart Biennale and 2017 Jury member Orisha Prize. Sithabile is 2010 Speaker at TEDxAmsterdam women and publicised in The Next Women (an Online Magazine For Female Business Heroes) as an inspirational woman. Sithabile is also publicised in "Rebelle" Art & Feminism 1969-2009 catalogue of the Museum of Modern Art in Arnhem, which offers a retrospective, and a look at the Dutch women's art movement, and pays particular attention, among other things to the role of Women in the Visual Arts Foundation, and the role of women artists in artists' initiatives.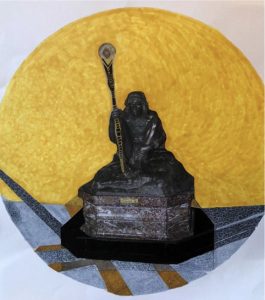 Sithabile has won several awards and was also selected for the Asia-Europe Network Training Program of Independent Autonomous Art Centres in Paris organised by Asia Europe Foundation, Trans Europe Halles & Arbactories where she represented the Netherlands for the building of the Asia – Europe Network for Independent Cultural Centres. She has illustrated books and participated in the restoration of the Cyrene Mission (restoration of a church which is on UNESCO world heritage list).